Increased recycling in Kenny Fields
Round One in a Liverpool estate's fight against waste has seen an increase in the number of households recycling.
As part of the newly-formed Kenny Fields Fights Waste initiative,100 blue recycling boxes were handed out to houses in Kensington Fields – and 83 were left out with recycled materials in, almost doubling the amount of homes in the area recycling.
Kenny Fields Fights Waste brings together local residents, councillors, council officers and recycling representatives to tackle waste issues and make the area cleaner.
The entire initiative has been supported by GTDT, building on our successful L8 recycling project. We were invited to advise on marketing and community engagement as well as attending the launch event and helping everything to run as smoothly as possible.
You can read more about the initiative
here
.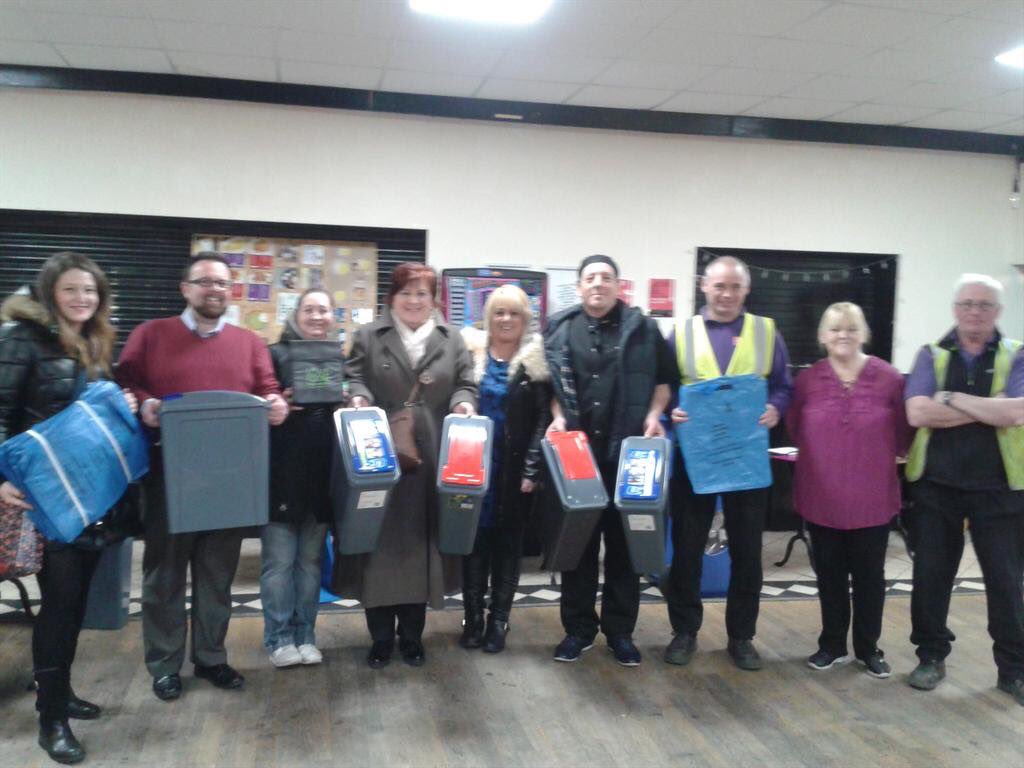 GTDT staff help raise awareness in Kenny Fields