Merseyside Waste Recycling Authority wrote this lovely piece about your work locally on Thursday, February 28, 2019.
"A team of volunteers for a local charity group are spreading the eco-friendly mantra of 'reduce, reuse, recycle' across Liverpool.
The helpers are working on behalf of Granby Toxteth Development Trust (GTDT) and have pushed messages of reducing waste throughout the area, with recycling roadshows, clothes swaps, arts and crafts courses and initiatives with schools and community groups.
The project has so far clocked up over 8,300 hours of volunteer involvement.
The Lodge Lane-based organisation have been delivering recycling projects in the area since 2013 and are currently using money received from a waste grant to help inspire re-use and recycling in parts of Liverpool. They have been awarded £8000 from the Merseyside Recycling & Waste Authority (MRWA) and Veolia Community Fund 2018/19, which was set up to help support waste prevention, re-use and recycling projects locally.
GTDT have used the money to help deliver the 'Reusing in L1578 and Beyond' project. The name reflects the postcodes the project is taking place in, namely L15, L7 and L8.
The funding is expanding their environmental work further afield, promoting waste reduction and recycling messages to residents in wards around Lodge Lane – Picton, Princes Park, Greenbank, Kensington Fields, Riverside and Wavertree – and to a variety of groups including students, older residents, black and minority ethnic and disadvantaged communities.
In doing so the project has amassed a 'green' army of volunteers including Recycling Ambassadors and Champions, and Waste Warriors with their enthusiasm helping to encourage local residents to recycle and reduce waste in the area.
Dr Lindsey Guy, Chief Executive of GTDT, said: "We have been delivering recycling and waste management projects for several years around the Granby Toxteth area, and recently more further afield into Kensington, Picton and Riverside. We've been continuing to work with these, and new, communities as well as working with MRWA to promote good recycling practices and help to change people's behaviour.
"The volunteers at GTDT are the life blood of the organisation. Without them we couldn't reach into the community as well and as much as we do."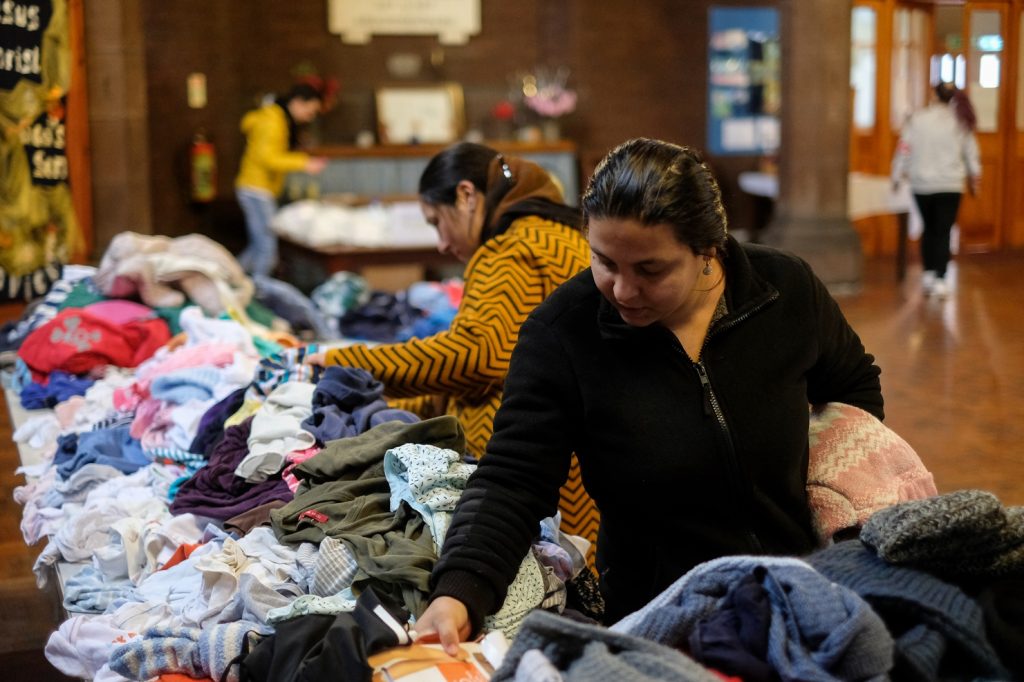 Marguerita Gill is a former volunteer now employee at GTDT. She said: "Working on the clothes rails has been rewarding. We're meeting new people and giving something back into the community. There is a need for pre-loved clothes in the communities we work with. There's more to recycling than just a blue bin!"
So far, the project has directly engaged with almost 4,200 people, diverted 28 tonnes of materials from going to waste and hosted 79 clothes giveaways and furniture re-use events.
Textiles and clothes have been the main material that the project has targeted to keep out of people's bins.
Councillor Tony Concepcion, Chairperson of MRWA, said: "Like many of our Community Fund recipients, GTDT are experts at finding and talking to a variety of different communities in our region, who are not always easy for us to reach. Local volunteers obviously have the skills and knowledge to engage with all sorts of different people and to demonstrate recycling and waste reduction behaviour."